I was asked to photograph Eddie Caswell, he is an actor that needed Spotlight Profile updating. This was a new type of project for me, in the past the only performers that I have photographed are DJ's like Radio One DJ Kutski:
https://www.facebook.com/djkutski/
And other hard dance DJ's like MKN for their promo packs, these are images which are used for all their up & coming gigs and events:
https://www.facebook.com/DJMKNOfficial/
Spotlight has different specifics though so I did some research before the shoots.
Spotlight: #1 UK Casting Calls Website
What's Spotlight?
In the UK, aspiring actors who are serious about pursuing this career must be members of two websites/organizations: Equity (an actors' union, more on it here) and Spotlight. Even though this is not required per se, if you're not a member of these, then you'll be viewed as an amateur.
https://actinginlondon.co.uk/uk-casting-the-spotlight/
How To Create The Perfect Spotlight Profile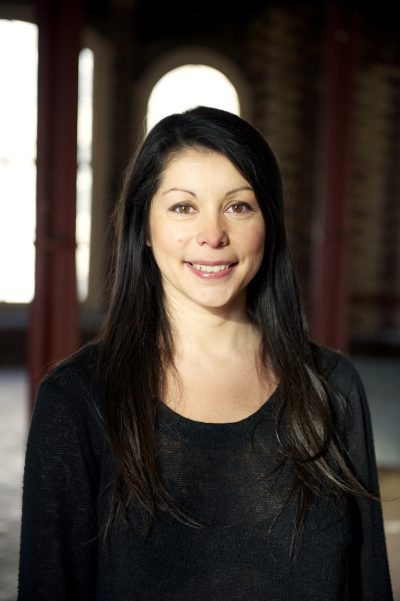 Danielle Tarento is a freelance producer and casting director whose recent musicals have included Dogfight, Titanic, Mack And Mabel, and Parade. Here, she shares with Spotlight her tips for creating a great Spotlight profile.

Every actor knows that if they aren't on Spotlight then they might as well not be in the business. It is the best artist directory in the world… and I'm not just saying that because I'm writing this blog for them! Whist it's career suicide not to have a Spotlight page, just having one isn't enough either. You must make the most of all the information fields that your page allows so that casting directors have the best possible chance of finding you.
https://www.spotlight.com/news-and-advice/tips-and-advice/how-to-create-the-perfect-spotlight-profile/
TIPS:
Lots of really useful information on these sites, the main points that I noted in regards to the type of images that actors have on there are:
Portrait not landscape
10-15 images
Mainly colour, only a couple in Black & White
Headshots – shoulders up
True to the person – they must look like who they are
A mixture of light & scenes to show how they look in different situations
THE BRIEF:
Two separate shoots were to be done, the first at Eddy's home before he went on holiday. This was to get some relaxed images of him in various outfits and the second shoot was to be done in the studio once they came back from holiday while he had a tan. In all, a mixture of relaxed & character shots in mixed lighting situations was required.
SHOOT 1 – EDDIE'S HOME
PIC OF ROOM
Eddie lives in a beautiful little house in Overton, small cosy rooms full of character and tiny windows. I used the room that had the most space and best light as creatively as possible. There was only one window so this was going to be the only light source. Not wanting to use flash because the studio shoot was going to be using studio strobes and we needed natural light images as a contrast. Ideally we could have taken some outside but it hadn't stopped raining for days so that wasn't an option.
The window was fine in this case, if I was photographing more than one person then it wouldn't have been enough light. I had to use a very wide aperture to let as much light in as possible.
Eddie had chosen different outfits so I used the light and things in the room to compliment each outfit.
I have added a few images from each of the 'looks' below with a brief explanation to go with each:
Standing at a 90 degree angle to the window gave strong shadows on the face which worked well for the shirt and braces, the contrast of light and dark works suits a powerful character.
With his 'Grandad clothes' I moved a desk to near the window so that he was still being lit by the window but i was able to put a lamp on in the background to create an ambient light. This worked well with these clothes and gave the feel that you were in a cosy living room.
For his shirt and cap set I had him leaning over the banister on a 45 degree angle to the window. We were going for a rugged, workman, truck driver vibe for this one.
Then we removed his cap and I shot down the wall while he was looking out the window, which could be portraying an old man in his country home.
Lastly, we went for a detective / chief / sergeant look, he was standing almost face on to the window which I was shooting from and this gave more of an even light on his face, could be in an office environment.
EVALUATION
This was really enjoyable to do, I didn't know where we were going to be shooting until I arrived and had a look round to see where would work best. This was quite a small time frame with only 1 hour to get a varied selection of different looks. These looks could have been enhanced with further editing but that's not what's required for the Spotlight profile, just clean images in different light and surroundings. I think we achieved this really well with the location and time we had.
SHOOT 2 – STUDIO
I went for the same approach as the shoot that we did at his home. He brought along the clothes he wanted and then I chose backdrops and lighting that i felt suited the character of the clothes. The lighting set up was kept simple, for all of it i used one strobe from different angles, mainly directly in front of him and raised high or off at a 45 degree angle. Apart from with the white backdrop which i used one strobe directed at it and one directly in front of Eddy.
EVALUATION
We completed the studio session in 1.5 hours and again it was really fun to do, Eddie was brilliant to work with. It was a refreshing experience because I generally have to choreograph adults positions but with Eddie being an actor he was at ease running through different expressions and stances.
I will continue to work with Eddie with the selection and upload of his images for the Spotlight Profile and I look forward to seeing the final result.
This was a really rewarding project, I learnt a lot about what is required in creating a professional actor portfolio, utilising lack of space and light, quick thinking with limited time and using studio lighting for varying looks. I really hope I get the chance to work with more actors in the future.